So
The big day is finally here
With my final exams out of the way (
) the time has begun for my latest project
A fully self contained liquid cooled desk
I have only seen a couple of these on the internet, and none i have seen have been this size.
I call this the Hive, due to the fact it is 2.4m long, 1m wide Resident Evil inspired desk.
It has the space inside it to hold 4 seperate watercooling loops, 4 quad radiators, 2 entire computer systems, 4 large powersupplies and can even fit triple 30 inch monitors on top.
So today the reign of the desk began, at my local bunnings, where 5 sheets of 2.4x1.2m MDF was cut up, and bought home.
Thank you to all the current sponsors
For supplying paint, sandpaper, tools and fasteners for this project
FrozenQ, for sending two of their liquid fusion V series reservoirs (dont have a logo sorry guys, will post one when i can get one)
So, all this MDF was carted home, and arranged in a pile on the floor of my garage, awaiting initial construction tomorrow
So heres a few pics to capture your interest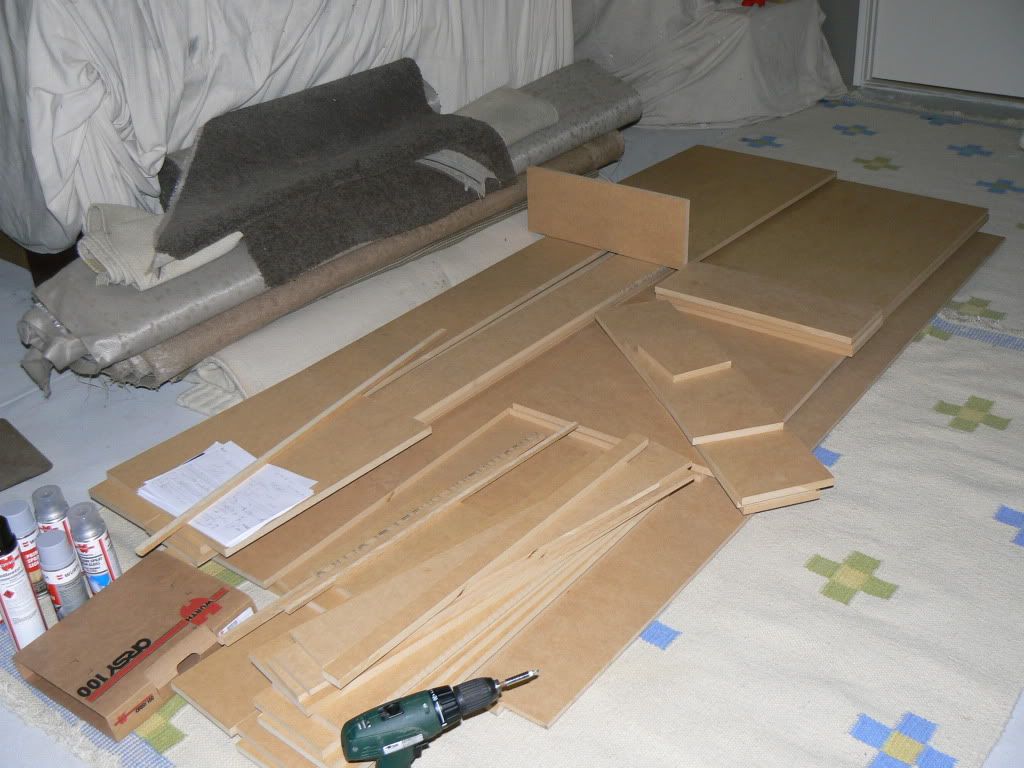 Cya all tomorrow
Muchoman1
Edited by Muchoman1, 06 January 2012 - 04:31 AM.