The Wonders of Gond have returned to Neverwinter. This steampunk-themed event is back for just under a week, so hurry on in! It begins on Wednesday, February 14, at 7:30am Pacific Time and ends on Tuesday, February 20 at 7:30am Pacific Time. Plenty of time to check it all out!
Craft Doohickeys and equip them to help attack in battle, or you can trade them for a Creations of Wonder pack. These include a high chance for an epic mount, or you can get some other great prizes instead.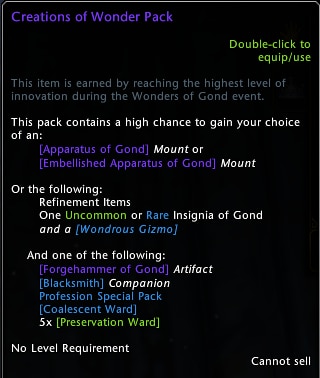 There are resources expended along the way towards crafting a Doohickey, which can instead be traded for smaller prizes. You can get an expendable Doohickey, Toy Apparatus of Gond, or Mechanical Alters.
Given the recent refinement changes, the Doohickey is deviating from the current refinement system and sticking to the old way. This allows the developers to keep the refining materials exclusive to event resources, instead of pooling all resources together. You can craft Gond refining resources using your Professions, starting with raw materials that will be dropping from enemies.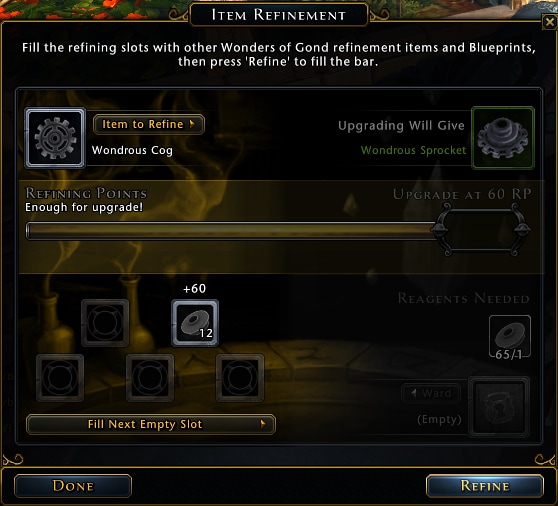 Also available is a Blueprint on the Zen Market. You can use this to receive 1,800 event refinement points. These points are exclusive to the event and cannot be used on regular refining items.
Source: Arc Games
Back to original news post