I got a new Samsung 960 PRO NVMe M.2 2TB SSD. I had just installed it onto my PC and installed Windows 7 on it. I then installed the .exe version of CrystalDiskMark.
I did four tests of my new drive using the CrystalDiskMark software. I did four tests, the 1GB, 4GB, 16GB, and 32GB tests. Here are the results.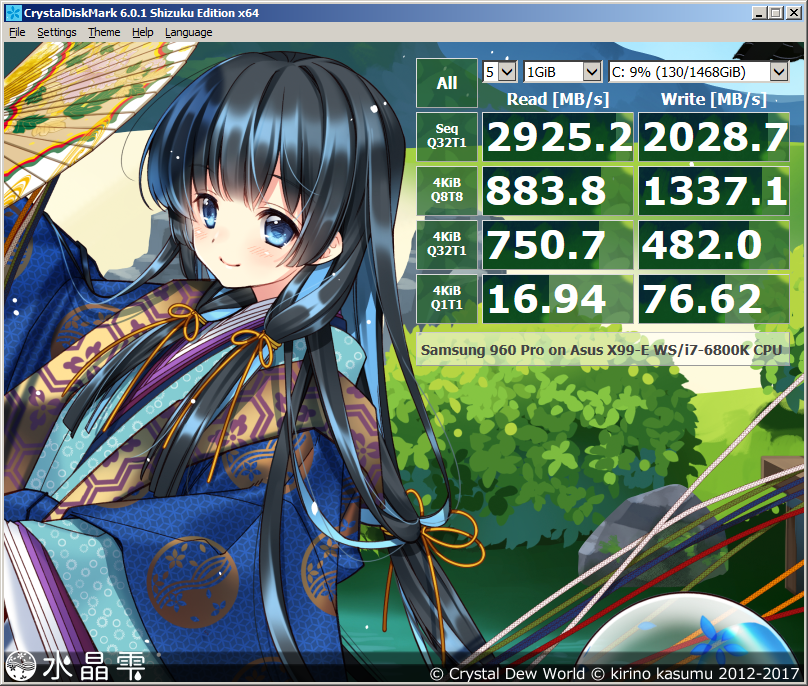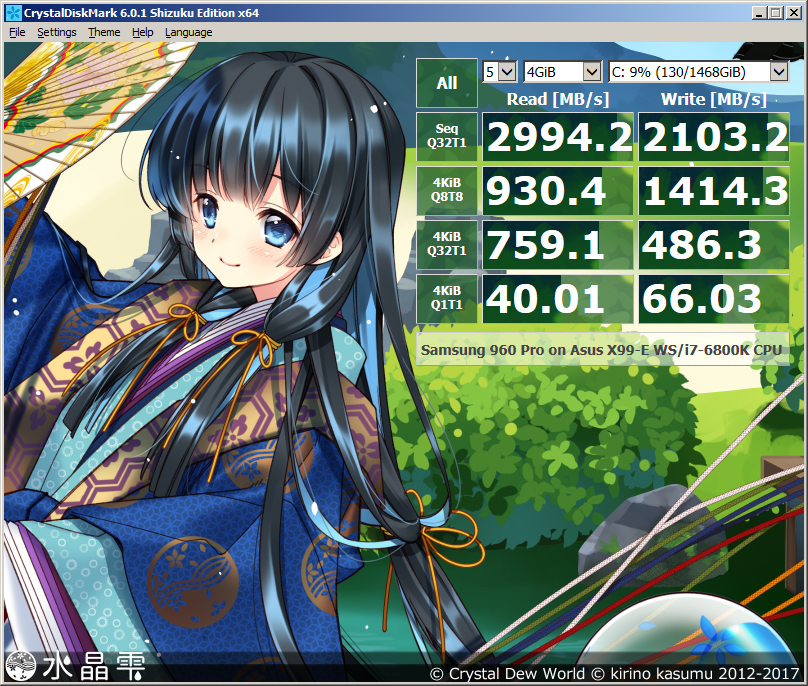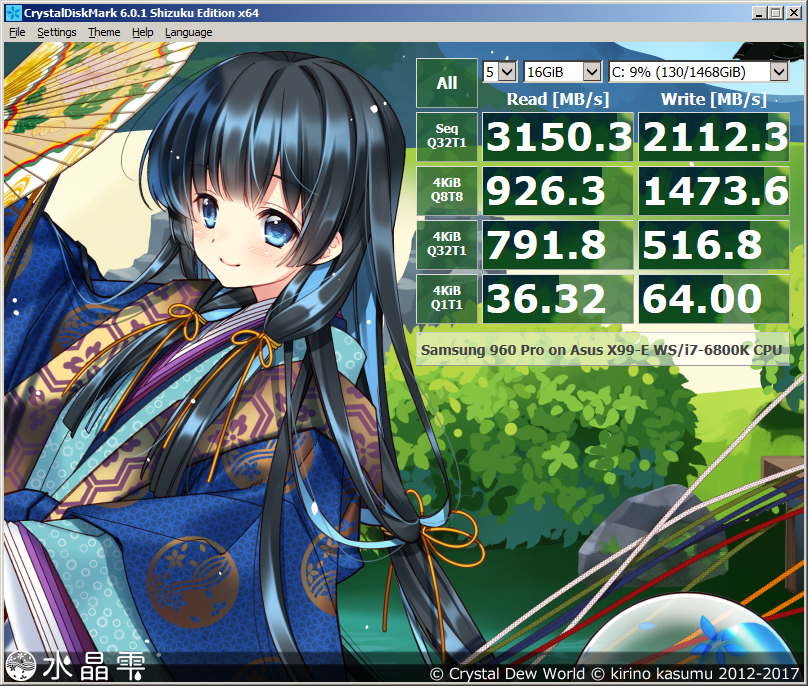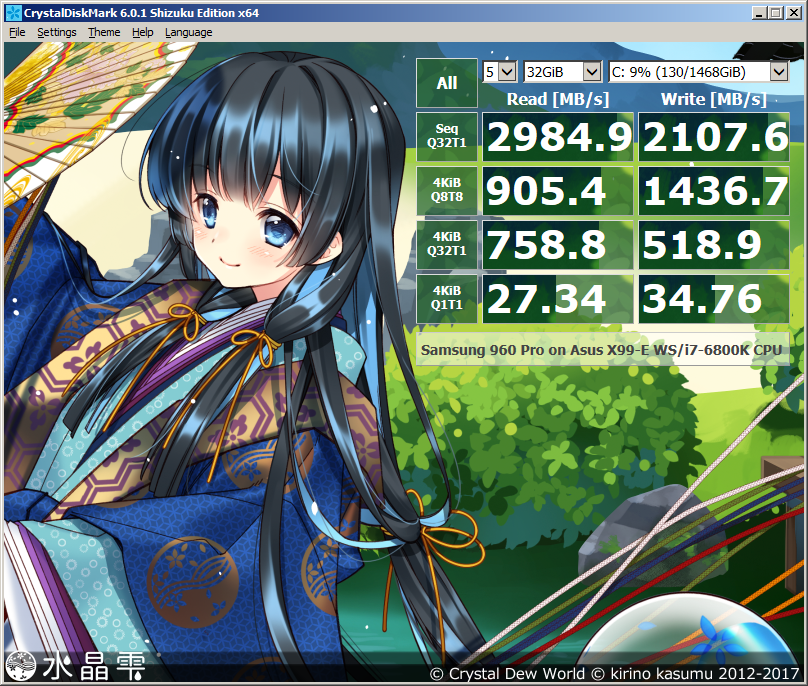 What do you think? Are those good numbers?
You know what's funny? I spent around $1300.00 for the Samsung 960 PRO NVMe M.2 2TB SSD. Now they have the 970 NVMe drive, and it's Gen 3 - 4 ready, also 2TB, and it is going for just over $700.00.
I feel cheated somehow, because now I'm realizing that my "new" 960 Pro is not Gen 3-4 ready... Which means, I'm not using the full capabilities of my motherboard...
*sigh*
In any case, I want to know if those are good numbers. What do you guys think?
O.K. here is my USB3 stick getting the CrystalDiskMark treatment. This time it's a 16GB USB3 stick, and I did five passes of a 50MiB test on it.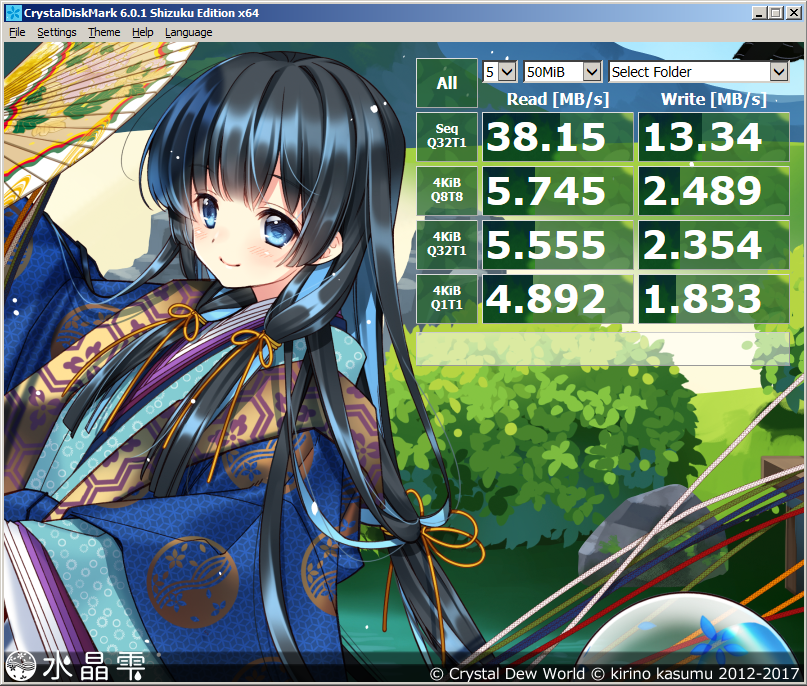 Is that too slow for USB3?
Edited by PlanetSmasher, 04 July 2018 - 08:27 PM.