Well, as some of you may have heard, I recently bought a 6990 off a local from OCAU. This card seemed to have some problems with its cooling, as at stock speeds it hit 103 degrees on each gpu and subsequently downclocked to keep itself from crashing.
To solve the problem I got myself a Arctic Cooling Accelero Twin Turbo 6990 cooler, which took 23 hours to be picked, shipped across Australia, then installed onto my system
So, i figured, why the hell not get out my camera and tripod and take some pics, so here is a mini review/how to guide for this cooler
Enjoy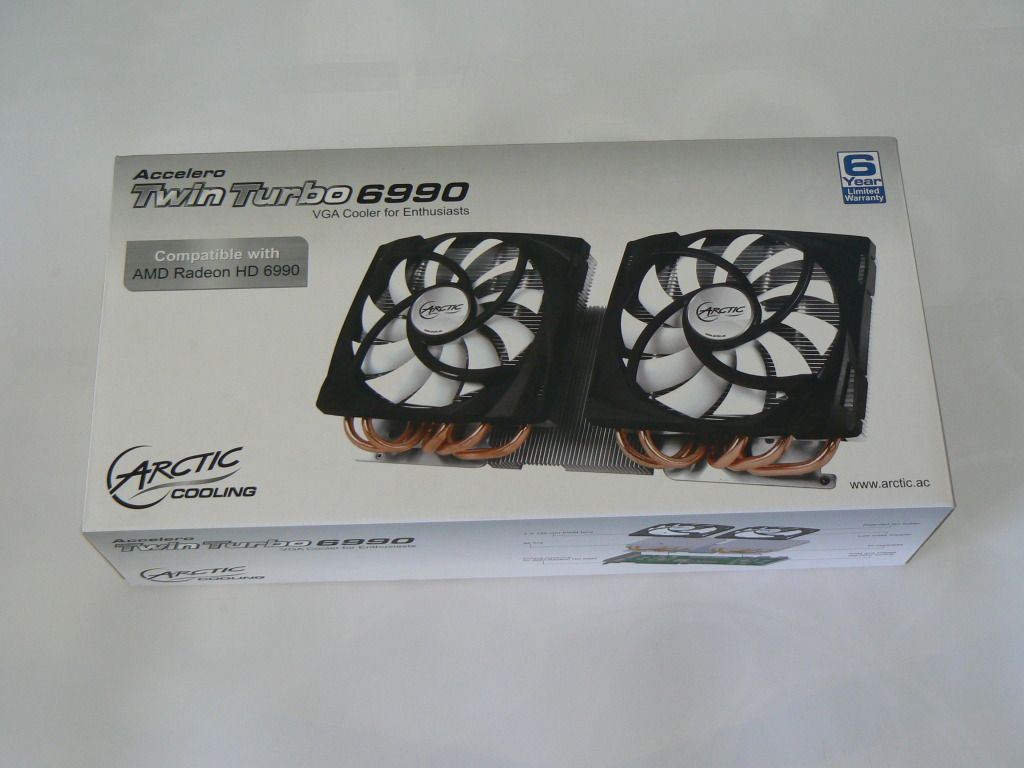 Here is the box that was shipped to me from Melbourne, inside it contained the answer to my ears prayers, something to quiet down the jet turbine that had been sitting on my desk for the past two days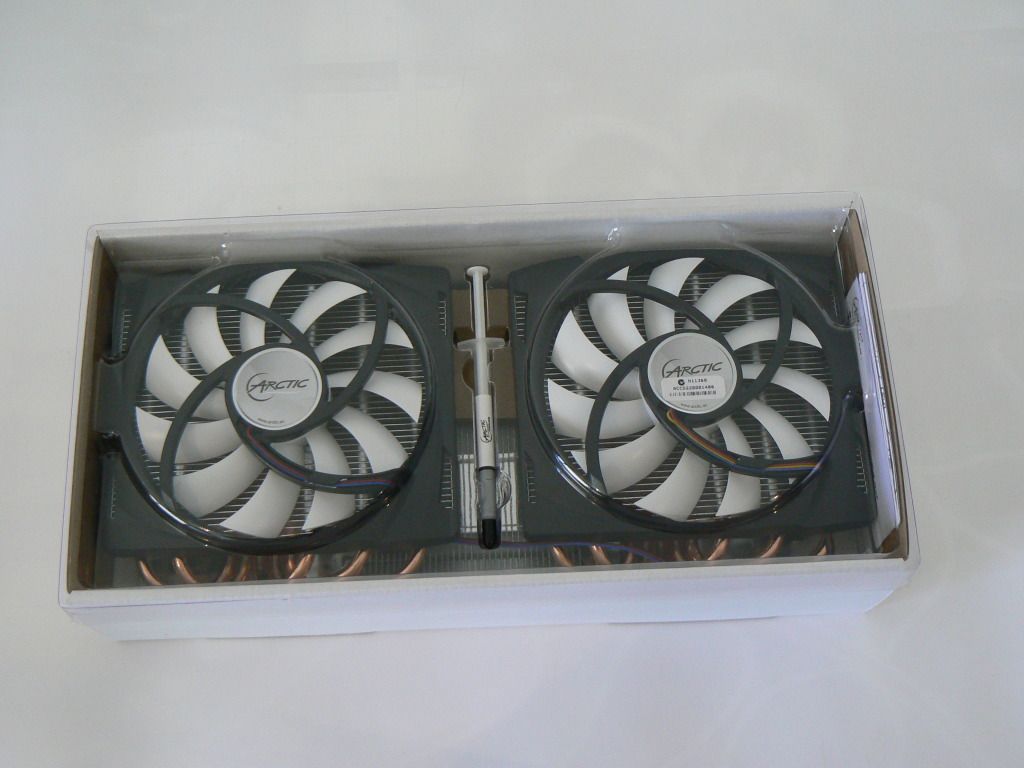 Unboxing this monstrous cooler begins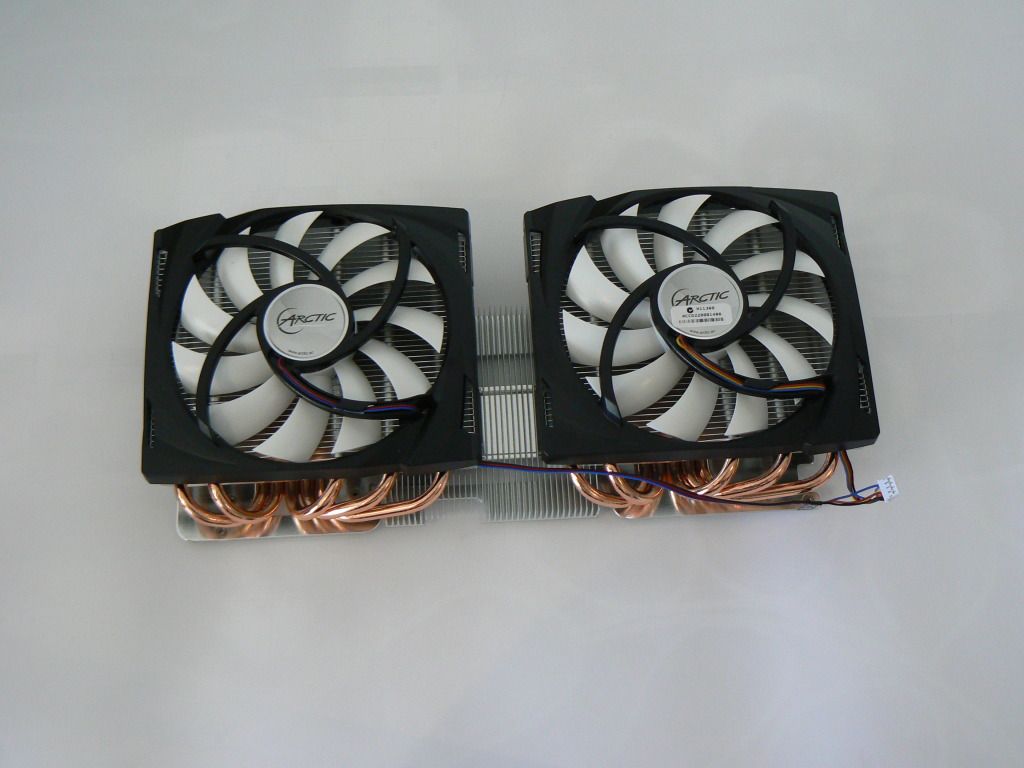 Front of the cooler, sporting 10 heatpipes and two 120mm fans, this had better be able to keep the card under control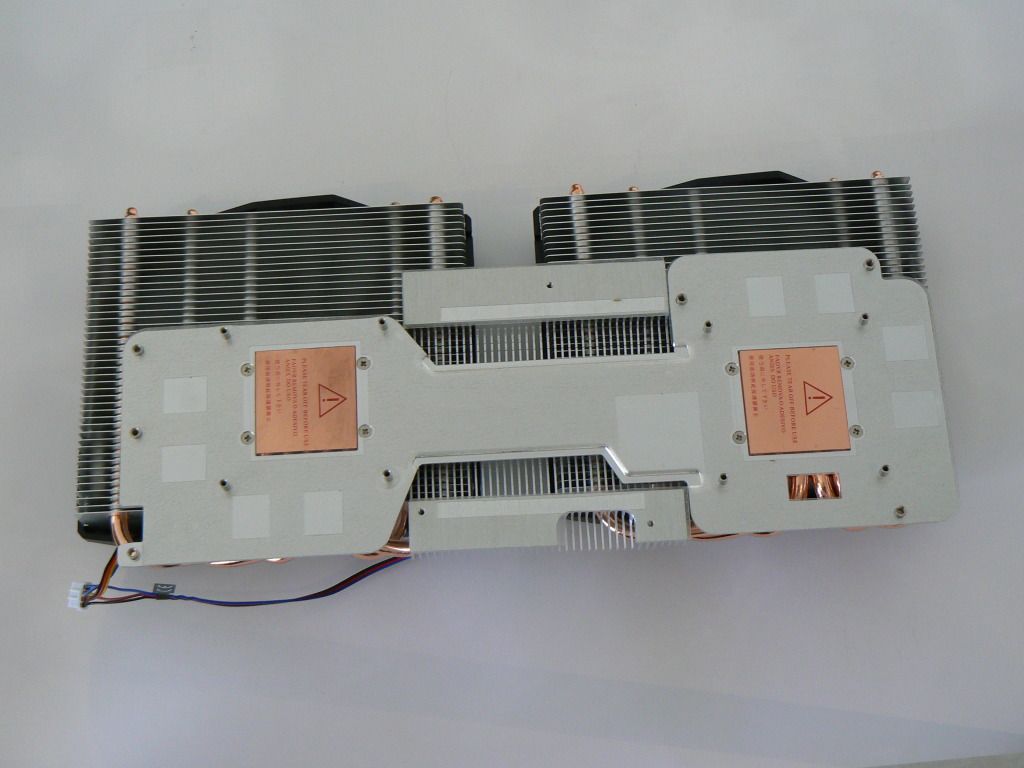 Back of the cooler, sporting a pair of copper contacts for the GPUs.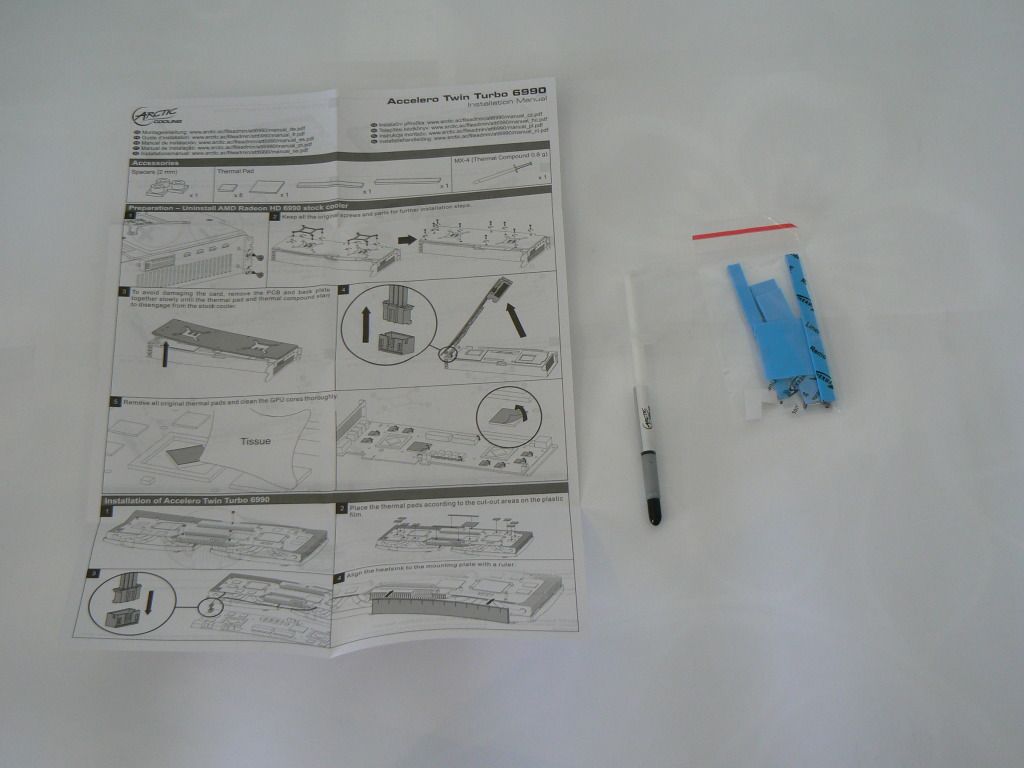 Thermal pads and grease, for the RAM, VREGs and GPU cores respectively
My stock 6990, in all its ear-splitting glory
Backplate of the stock 6990. Note the backplate, retention brackets and screws are all reused when installing the new cooler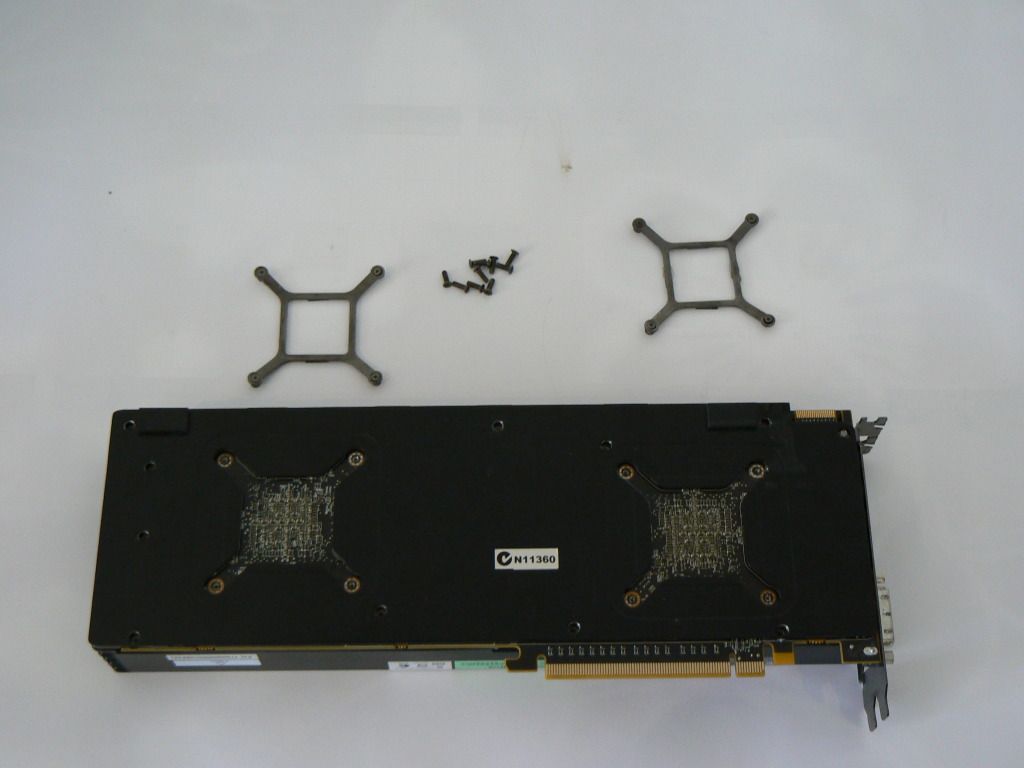 Both retention brackets and all screws removed from the backplate
The nekkid card
After removing the screws, the backplate and cooler are removed from the PCB, requiring little force, especially if the card is hot. I ran 3dmark11 prior to removing the card from my system, leaving everything warm and the cooler came off with very little effort
Closeup of the dual GPU PCB. Its a shame how you never get to see all this unless the card is in bits, it is really fascinating to see how everything comes together.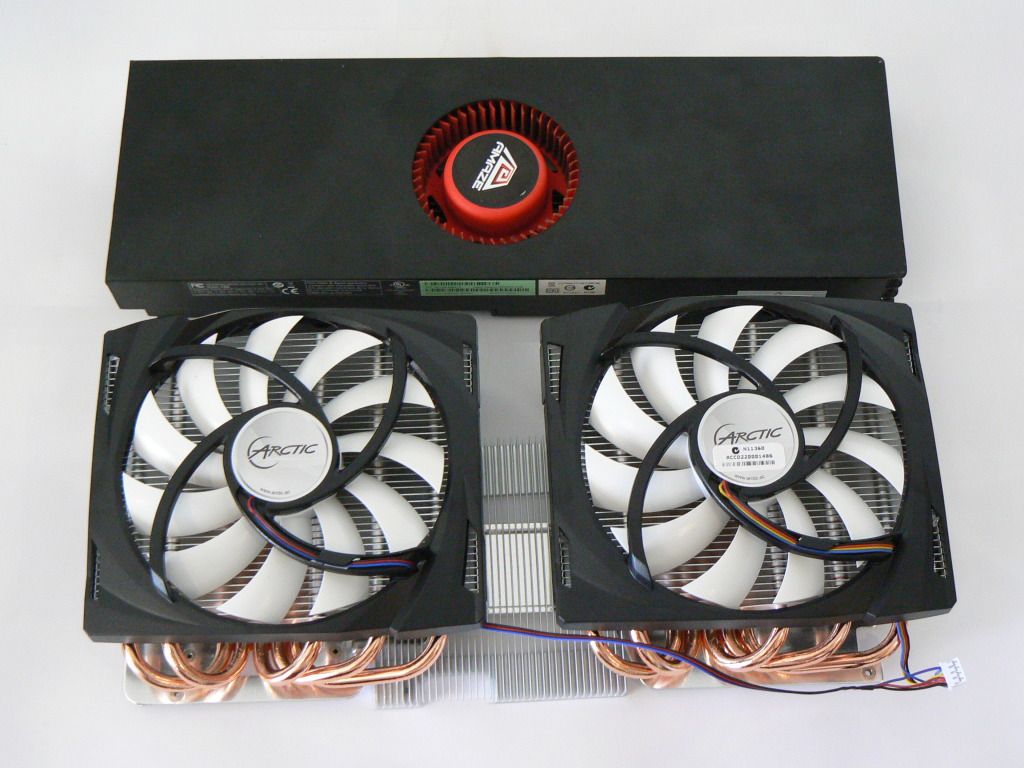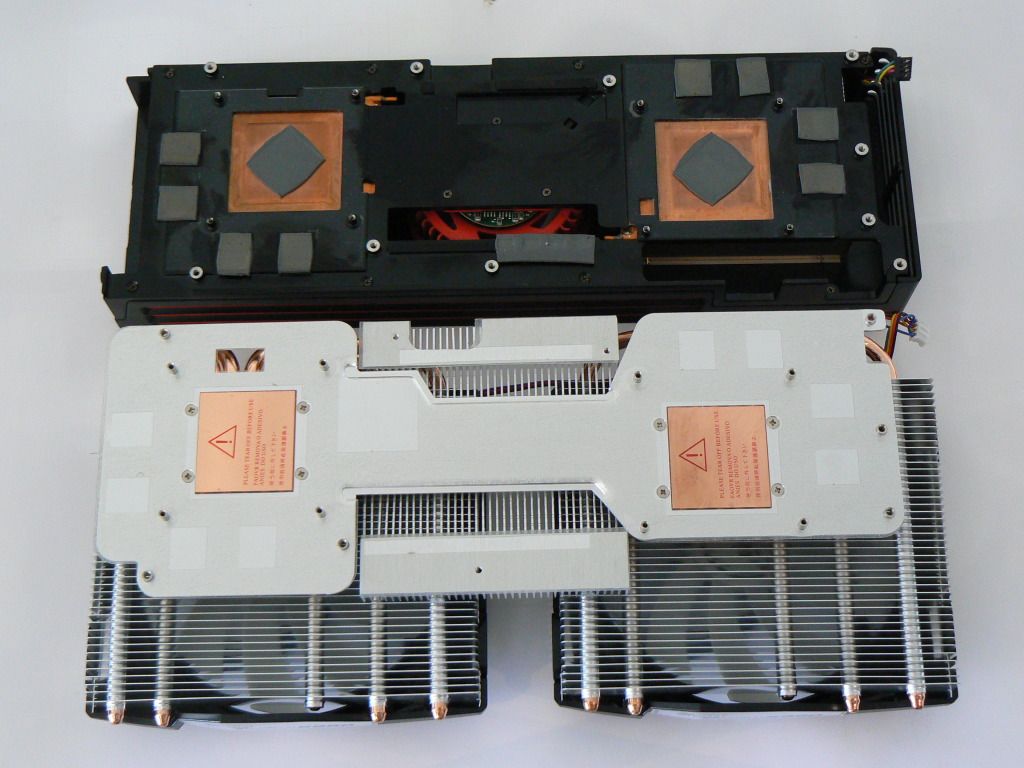 Comparison of the front and back of the stock and upgraded cooler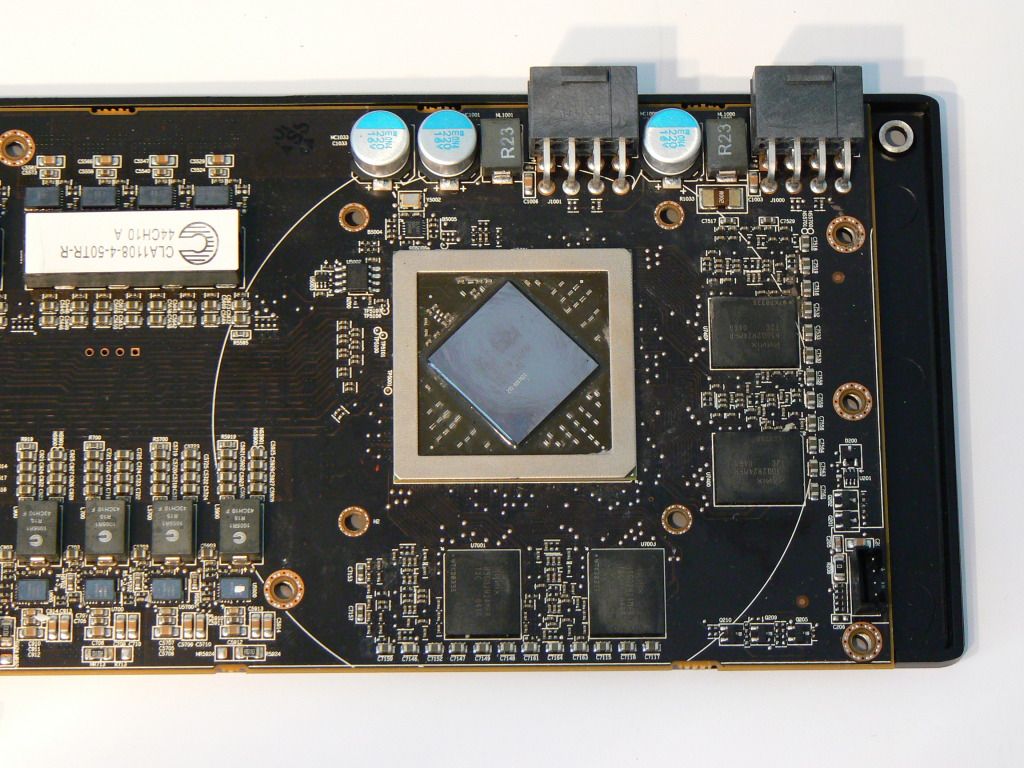 The 6990 all cleaned up, ready to meet the new cooler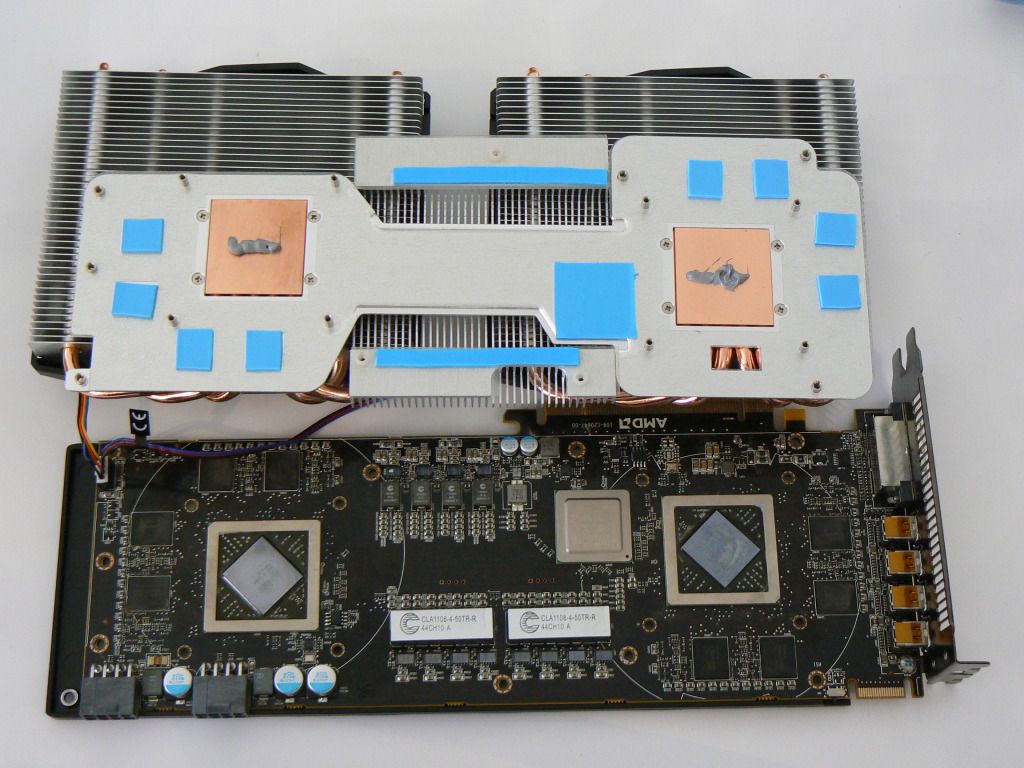 Thermal pads and paste attached to the bottom of the new cooler. Note the fan cable attached to the 6990
The PCB and backplate is then flipped up and over ontop of the cooler, making sure it all lines up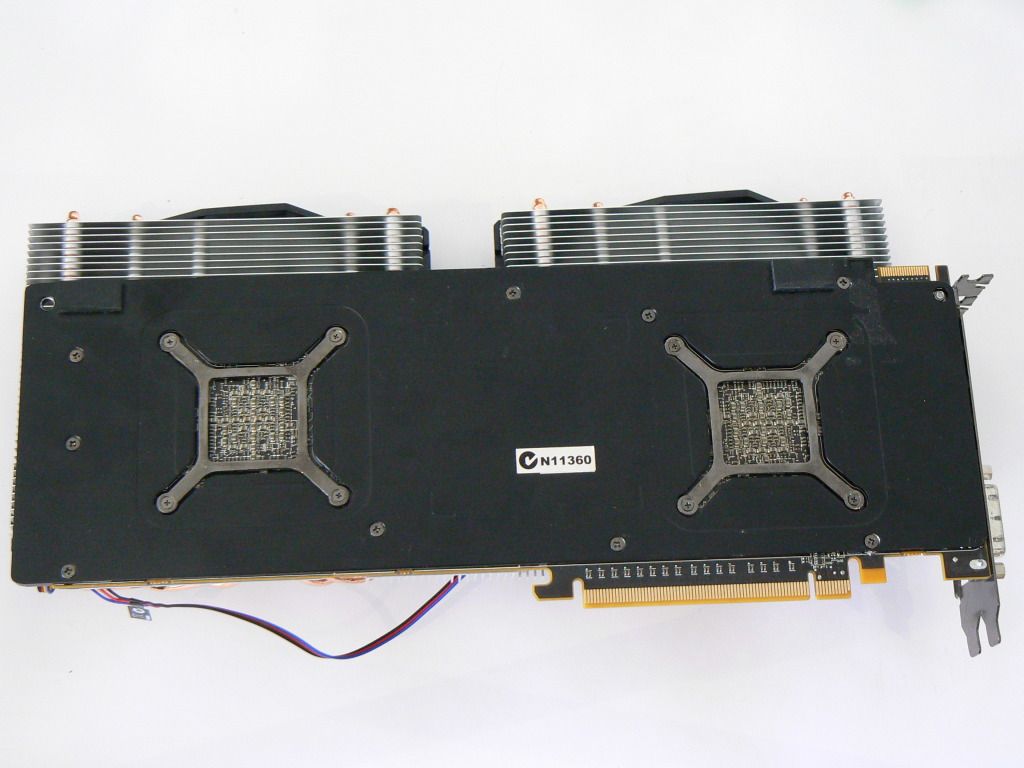 Screws and retention brackets installed. Order of the screws is important here to get the cooler to sit properly. The instructions make it very clear what needs to be done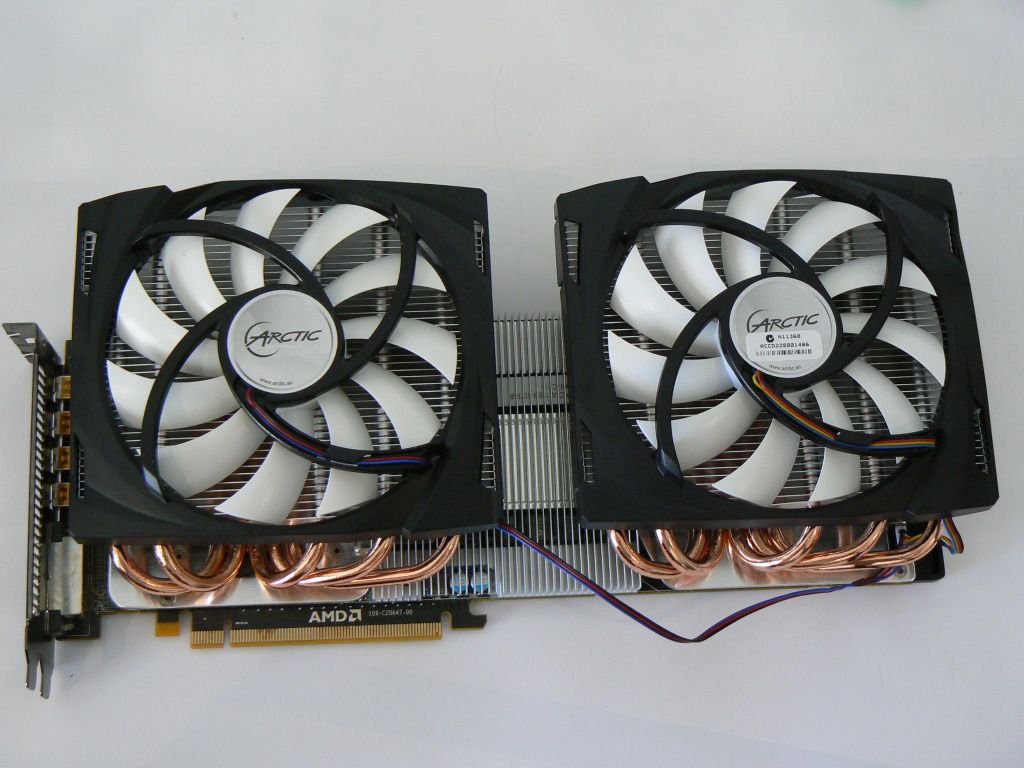 .
The finished card.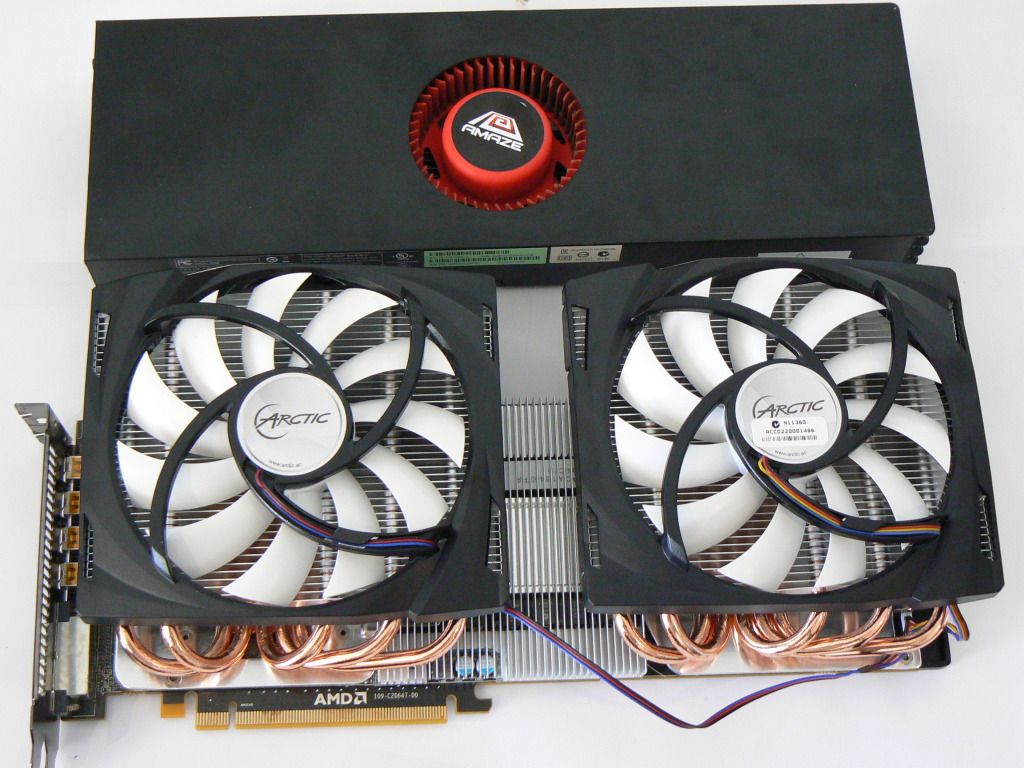 Comparison between the card with its new cooler, and the stock cooler