Here is the pick of my final build with the PSU flipped "as suggested",
@original-jedi: tell me you're going to do some cable management soon. that 8 pin motherboard connection is bugging me
now I finalized my cable management and that 8 pin connection board won't bug "Bilcliff" anymore
, the H50 pull/push in the back and the xtra fan on the bottom pulling air out of the case.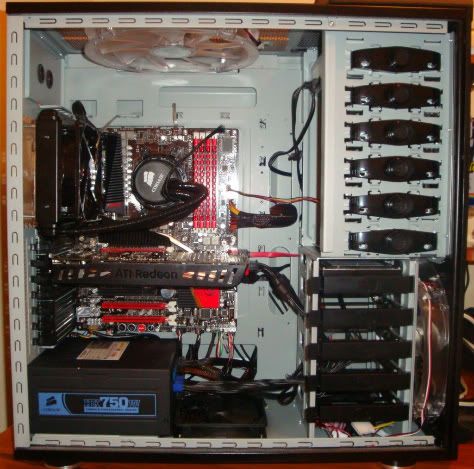 Ran Prim95 with large file torture set up 10 hours straight and passed all with no errors with the OCed stuff as the picks above, I think I will leave them like that for now and do some benchmarks or just go straight into playing. Or maybe try to learn how to OC the HD5850
which is why I bought that one specific. What you guys think..