It should be able to clock higher if you use something other then CCC to OC it. I've got my 5770 running at higher then what CCC lets me through the use of MSI Afterburner...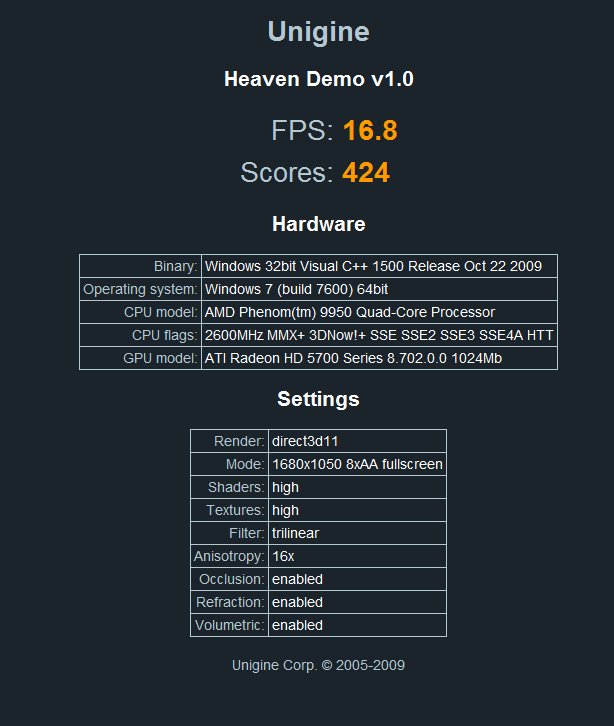 Not bad when you consider that this is max at what my monitor can do. ATi really shows how then win price/performance.
Edited by RogerDeath, 03 March 2010 - 04:35 PM.