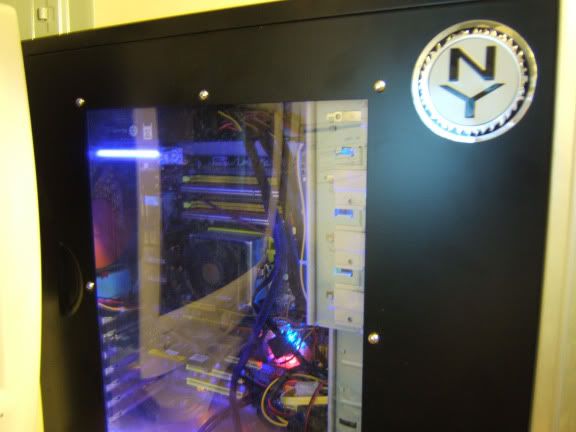 Custom NY Case badge provided by my New Yorker gas boiler and dremeled to fit.




Those UV Lights died I need new ones thinking of getting bigger ones. Are there any that are not 12", but bigger than 4"?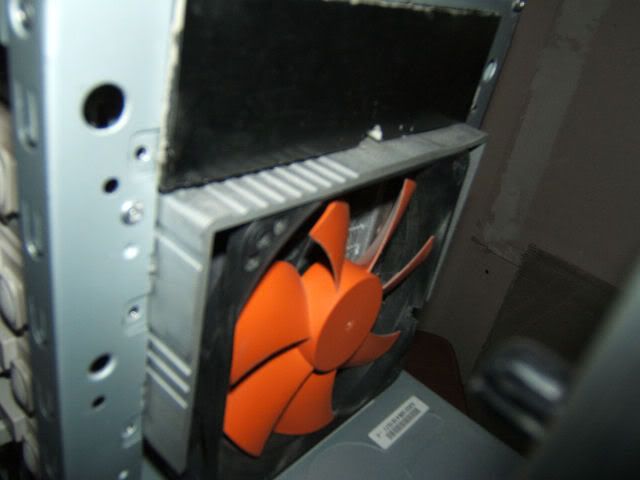 That's my Aquagate, I broke off a capacitor on it's control board and it kept shutting itself down, because the capacitor was part of thermal probe and the alarm kept going off. so I bypassed the board and cut the case up to fit a 120mm fan in front of the radiator.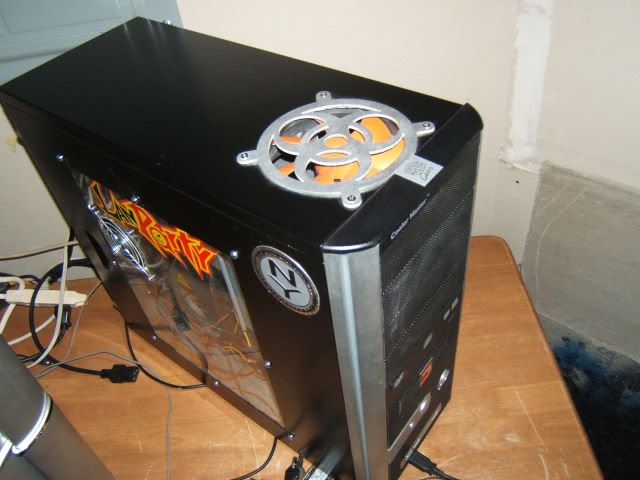 I know it's a bit dirty, but I ran out of compressd air, I really need a small compressor.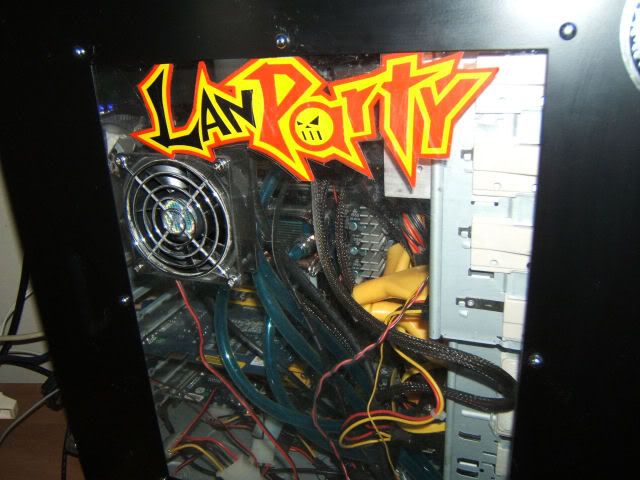 I also attached an 80mm fan to my sidepanel, directly across form my memory. It was a bit messy to cut the hole with a grinding disk, next time I'll use a router bit, but it came out mint.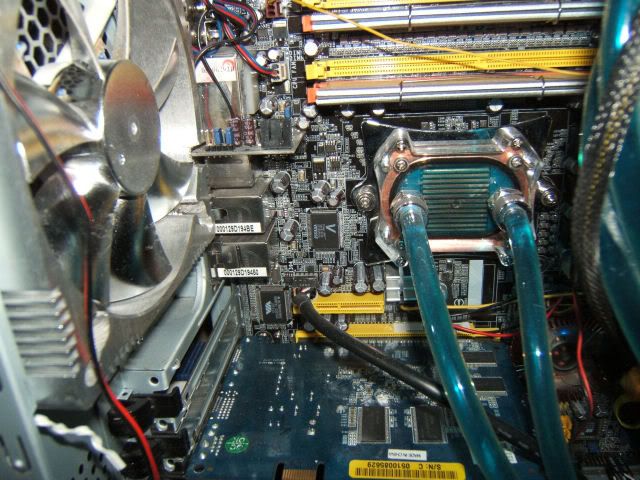 Here you can see I had to dremel a notch into my replacement "exhaust fan" because the audio module is in the way (all my fans are blowing into my case now, except for my PSU fan, which is 120mm as well). I think I am done hacking up the case, unless I get a better radiator, or seomething else fancy, not bad for a $55 case.

I am not sure whether to start a new, bigger case, or stick with this one, I really want one of those cube cases, either a UFO or an acrylic one, but they're expensive.

I know the wiring is a mess, but I don't even wanna get into it if I decide to get a new case.
Edited by ReelFiles, 12 December 2018 - 06:26 PM.