OCC News Post
Last week we had Computex 2007, and this week we had Apple's Worldwide Developers Conference.
One an industry wide hardware expo, the other people getting together to talk about well... Apple (ok, so maybe I'm playing that one down a little).
News continued to trickle out about products that were spotted at Computex the week before.
MSI's Luxium
external graphics card solution was one such product.
No information on what will be inside that box powering everything, but apparently it uses a PCI-e to ExpressCard interface and features some other stuff like S/PDIF in / out and 7.1-channel Dolby Digital support. So maybe you'll be able to get your game on without having to buy a heavyweight monster of a laptop sometime soon?
In other graphics news, Diamond announced a
1GB HD 2900 XT
at the beginning of the week. Will the extra memory help the card that's been a bit of a disappointment for gamers so far?
From the opening of WWDC came the unveiling of
OS X Leopard
and also the release of the
Safari browser
on the windows platform. Apple's claim of "world's best browser" seems a little far fetched to me.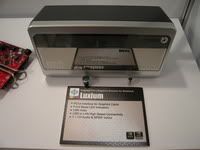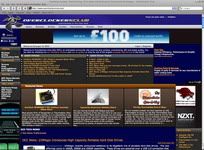 Other news from the start of the week included the prediction that there will be
1 Billion PC's in use
by the end of 2008. That's about 1 for every 6 people on the planet.
Product news included Western Digital bumping the capacity of it's
World Book
external storage lineup to 1.5TB, handy if you want to carry around some HD Video content. In CPU cooling, Coolink introduced its new
Silentator
, which bears a striking resemblance to Noctua's heatsinks (which Coolink actually manufactures as well). We also heard that we might see
Wi-Fi memory cards
coming to digital cameras, opening them up to some Web 2.0 action. For many people this will probably just mean you'll be able to have your blurry drunken photos from a night out waiting for you and your friends when you get home. Nice.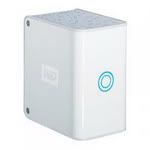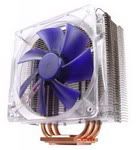 Moving through into midweek, Transcend launched some new
Ultra-Speed USB2.0 Flash Drives
touting a max. read of 30MB/s and max. write of 25MB/s, available in up to 16GB. That's a lot of storage for something small enough for your keychain.
Motherboardpro.com
posted a
video
for all of those who may have bought our recently reviewed
DFI Lanparty UT NF680i LT SLI-T2R Motherboard
. Handy for people who may be constructing their first build. On Tuesday, Microsoft announced it's
Home Server RC1
for public evaluation. They are also offering $50,000 in prizes for coders who can create the best add-ins for the soon to be released platform. Major OEM Foxconn also expanded it's own
motherboard lineup
to include a couple more P35 (Bearlake) based mATX boards. Many manufacturers have now announced Bearlake based boards in anticipation of the move to Intel 45nm chips.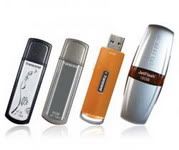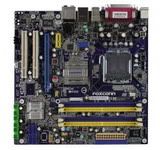 On Wednesday we learned about the
Climate Savers Computing Initiative
, which both Google and Intel are behind among others.
A main focus of the initiative is to get PC makers to move to using more efficient power supplies. It's all about using less power (which results in less carbon emissions).
We also heard that ATI will now be
shipping it's 2400 and 2600 parts
to board customers. The two new GPUs feature the Unified Video Decoder (UVD), which was notable for it's absence on the 2900 GPU. It allows offloading from the CPU to the GPU for video decoding tasks (for HD video for example). Expect cards based on the new GPUs in the next few weeks.
From WWDC came the
unveiling of a new 3D engine
from John Carmack. The
video presentation
is certainly impressive.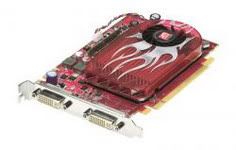 As we move on towards the end of the week,
Auzentech released details
on the first third party sound card to be based on Creative's X-Fi audio chip. It brings some impressive features to the table, with upgraded DACs and op-amps over Creative's version. It also gives you more connections as standard and Auzentech plans to add Dolby Digital Live support in Q4'2007 and DTS Interactive and DTS NEO:PC support for Q1'2008. Don't expect all this audio goodness to come cheap though.
nVidia announced it's
8700M GT GPU for high-end notebooks
, which should provide a bit of DX10 clout for mobile gamers. How well it will fare as more DX10 titles become available is yet to be seen. In other laptop news, G.Skill introduced two new
DDR2 memory
modules to it's SO-DIMM lineup. DDR2-800 modules aren't common in laptops at the moment but G.Skill expects more "compatible products" soon.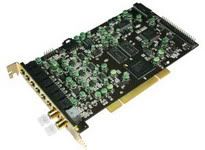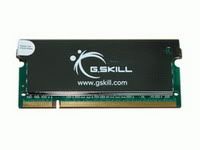 Wrapping up the week, we have Creative's new
X-Fi Xtreme Audio Notebook
. Using the newer ExpressCard format, the new card brings the features of the X-Fi chip to your laptop. Nice if you like to play games or watch movies, or if you just want something better to plug your headphones into while listening to tunes. In power supplies, Seasonic announced it's new
S12II product line
, featuring solid polymer capacitors in place of the electrolytics found in other PSUs. This should help achieve higher stability and reliability according to Seasonic.
iPhone hype hasn't quite come to an end yet, I think we'll have to wait until release day for that. Speaking of which, you'll only be able to pick one up at
AT&T and Apple
stores come June 29th. Then I might be able to stop writing about it as well, phew.
A fun story to finish on, which anyone who has thought owning a 3D printer would be really cool should be interested in. Well, now you can have your own for a mere $2,300 (what, still too much you say?). If you do have the money laying around burning a hole in your pocket, then take a look at the
[email protected]
.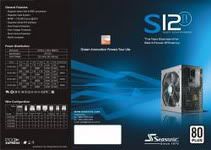 For a more complete view of the weeks news, you can read over the stories on the
OCC Frontpage
Edited by jammin, 16 June 2007 - 02:04 PM.