Well, I asked for some info about sleeving, tools, and UV ccfl's
here
a while ago. I figured I might as well post the results
I ordered the CaseArts 4 piece kit of tools (found
here
). I also ordered two logisys UV ccfl's, a vantec sleeving kit (UV green), and full set of UV green PSU connectors. I swapped the whole setup last night in about 3-4 hours.
I started by doing the 20pin connector. I figured that'd be the worst of it, so I might as well get it over with
I started with the tool I bought, and I was almost immediately very angry
I thought it was junk, and quickly tried to use a few bent staples instead
Then, when that didn't work, I realized I could move the wire around and get the inside part of the clip to be in place for the tool to work. After that, it wasn't too bad at all. The tool was pretty handy. Here's a few pics:
ATX Connector removed, wires labelled: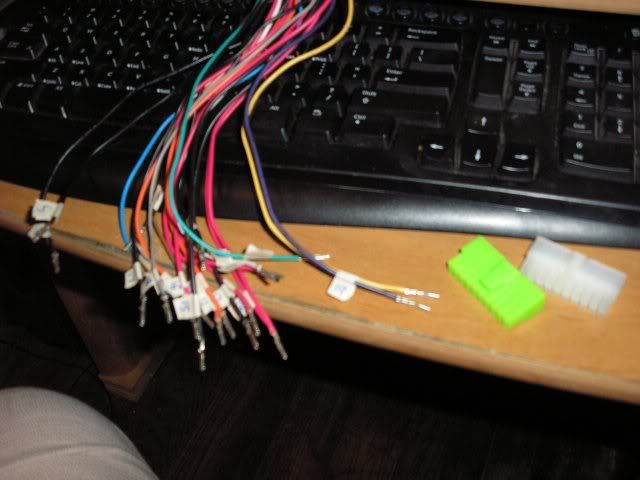 New green UV 20 pin connector installed: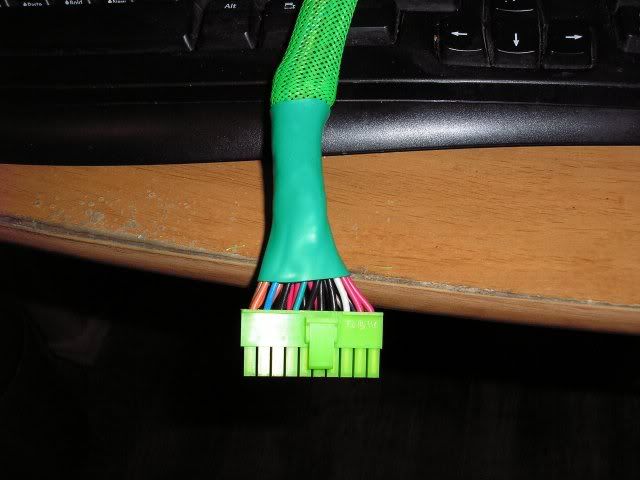 Next I did the 6 pin aux connector, and it went pretty well, except for one of the six wires, which simply would not come out. The tool worked very well on the other five though. Luckily, I was replacing the connector, so I just ruined it and installed the new one
The four pin ATX connector used the same tool as the 20pin, and that went very smoothly. The SATA connector was easy, and I just used a set of tweezers to rock the clip forward and the wires slid right out, then back in with ease.
Now, all that was left was the molex/floppy lines. These were tricky because you had to feed the sleeve over then pull the rest through in order to get all the "sections" covered. At first, I couldn't wrap my mind around how to cover the section closest to the PSU housing, but once I dove in, it all made sense. The molex remover (looks like a syringe) worked perfectly. The last tool (floppy connector) also worked great, but at first I didn't think so. The connector came off without a problem, but as I was trying to put it back on, none of the wires were "snapping in". They would slide right back out if I didn't hold them there. That was no good. I finally realized I needed to bend the clips back up before inserting them, and they locked in just fine from there.
Like I said, it took about 3-4 hours from start to finish, and that's for a smaller PSU that doesn't have as many lines as my main rig does. I did realize that it'd probably help to melt the cut ends of the sleeving so they don't fray during all the manipulation. I was worried that this would make it harder to expand the ends to fit the wires through, but seeing how much it would help at the end, I think I'll try it next time. There was a lot of labelling and taping involved, as shown by all the discarded masking tape seen in my circular file here: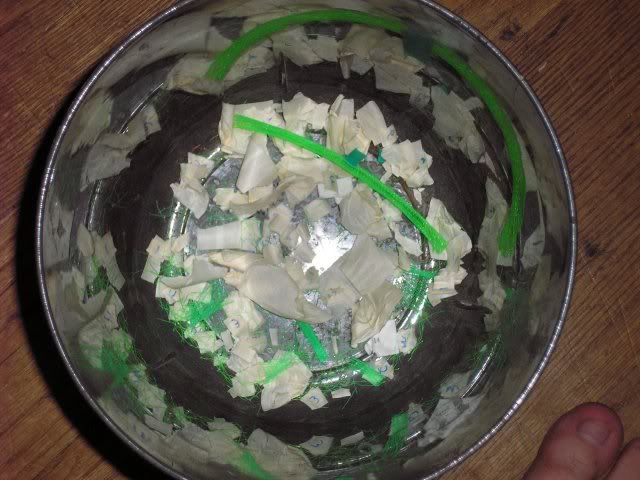 Here's a before and after pic: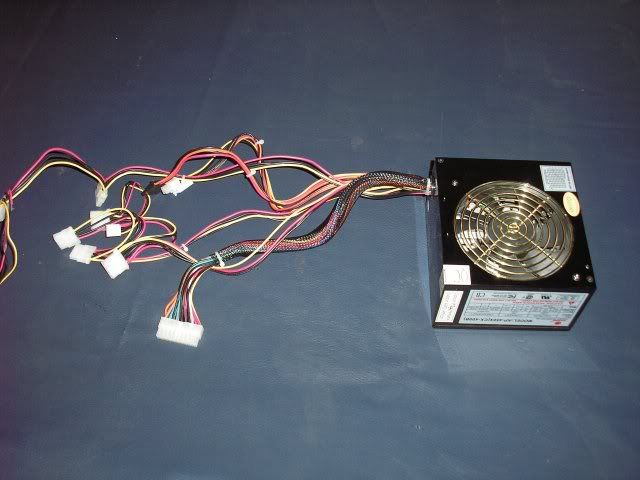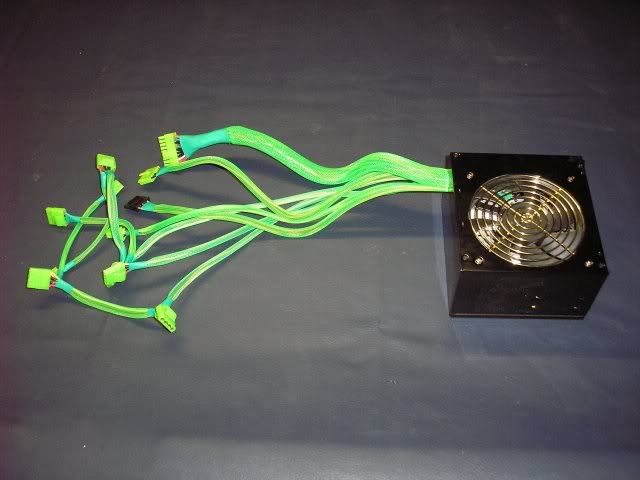 And here's a few pics of a "mock up" install with a few blue fans, the two logisys UV ccfl's, a Unisys green UV IDE cable, and an old Asus KR7A/Palamino 1400+ combo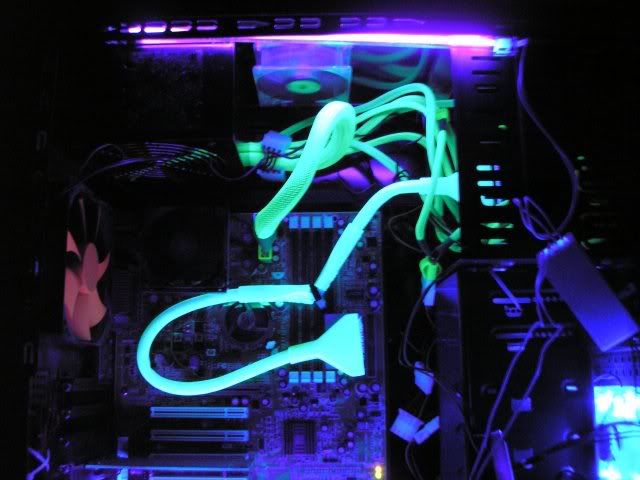 I'm pretty happy with it. Hopefully someone gets some info out of this, as I didn't have too much luck finding threads about sleeving.