i noticed it before and i am just going to ask because i find it quite a difference.
my gtx 480 zotac amp overclocked gpu-z screen: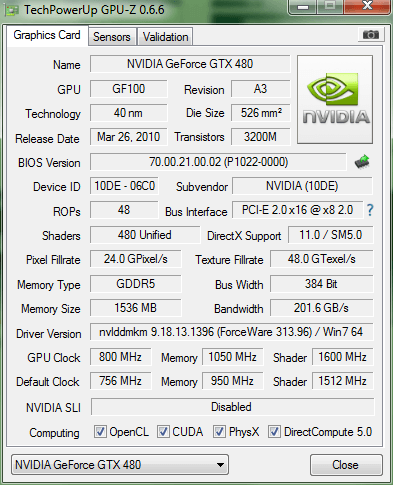 other gtx 480 non overclocked:
how come mine is clocked 10gpixel lower then the stock ones? :S
is it the bios i have or is it something else?
i find 10 gpixels ALOT of difference and i think it hurts my cards performance as well.
and if someone knows, how can i get those clocks on my gtx 480?
now that i am on the question, what does pixel rate do in gaming?
what is the benefit of having a high pixelrate?
thanks in advance
Edited by WarWeeny, 17 February 2013 - 12:10 PM.