Introduction:

I am certain that I am not the only person here that has considered the possibility of using an Android phone as a media player. However the question becomes is it worth it can it really offer something better than a media player from the likes of Apple, Cowon, Archos, iRiver, Sony and many more. A lot of the time it offers for most a much nicer and far more customize-able interface.
However then there are some far more chief concerns that come into play. Battery life, Sound Quality and Media Playback.
So I began my quest and I looked around searching out many different phones but eventually I settled on the now rather aged LG Optimus 2X.
Closer Look - The Phone:
Now the LG Optimus 2X comes packaged rather nicely in a small black box with a service manual, USB A to B cable and Charger. If you're lucky you may also get a micro to standard HDMI cable too.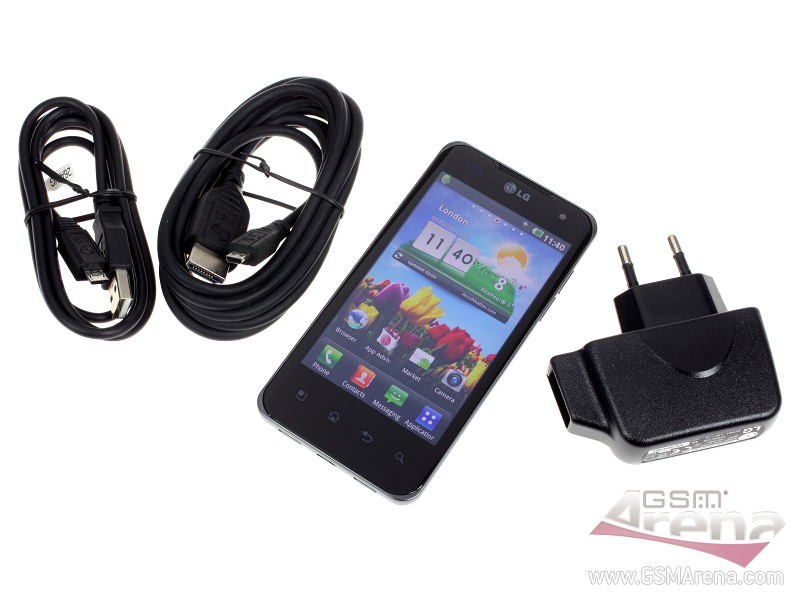 On the top face of the phone you have a Power/Hold button, Micro HDMI out and a 3.5mm Headphone jack. The direct HDMI out is a nice feature as it allows you to use the phone to play movies etc to a bigger screen without the need to pay for sometimes very costly adapters. The Headphone Jack is of good quality and offers more than adequate connection with my headphones.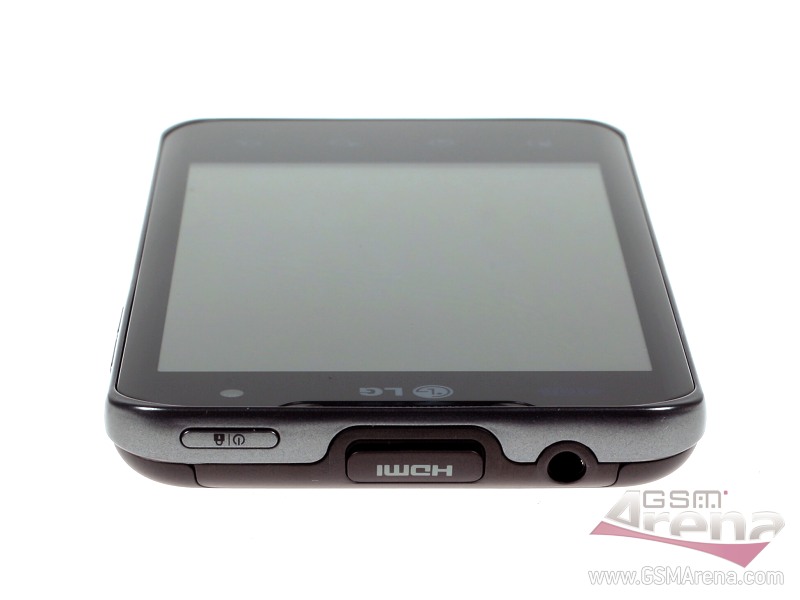 The bottom face has a micro USB connector for charging and syncing and two small mesh panels, one is a faux speaker and is intended only for looks and it certainly looks good. The other (the right mesh panel) does actually cover a speaker. The sound quality and volume of the loudspeaker on this phone both rivals and exceeds the loudspeakers of the Apple iPod 4th Gen, Sony Xperia X10i, iRiver E100, iPhone 3g though 4s and Sony Walkman phone that I have had experience with.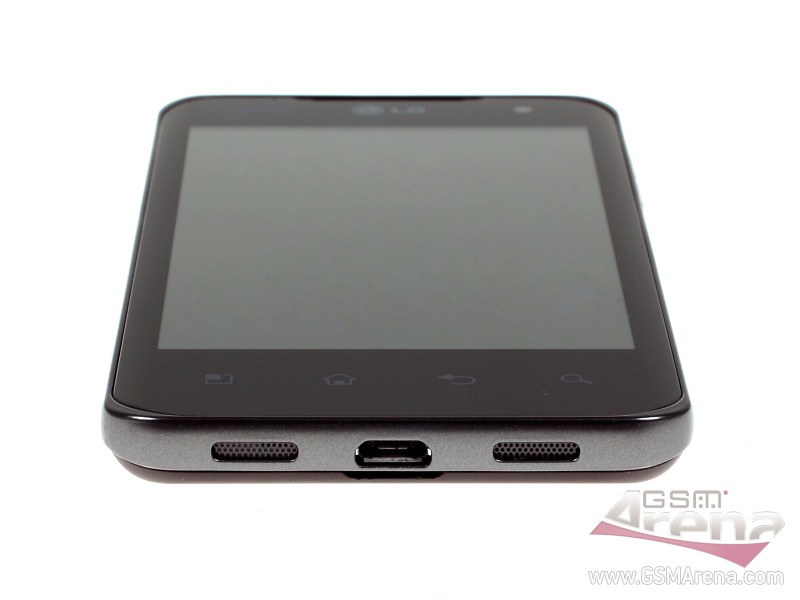 The left side is unadorned but the graphite grey/silver band that encompasses the phone is very sleek and contrasts well with the slightly rubberized black plastic back of the phone. Everywhere the quality of materials and building that went into this phone, the first ever dual core smartphone is evident.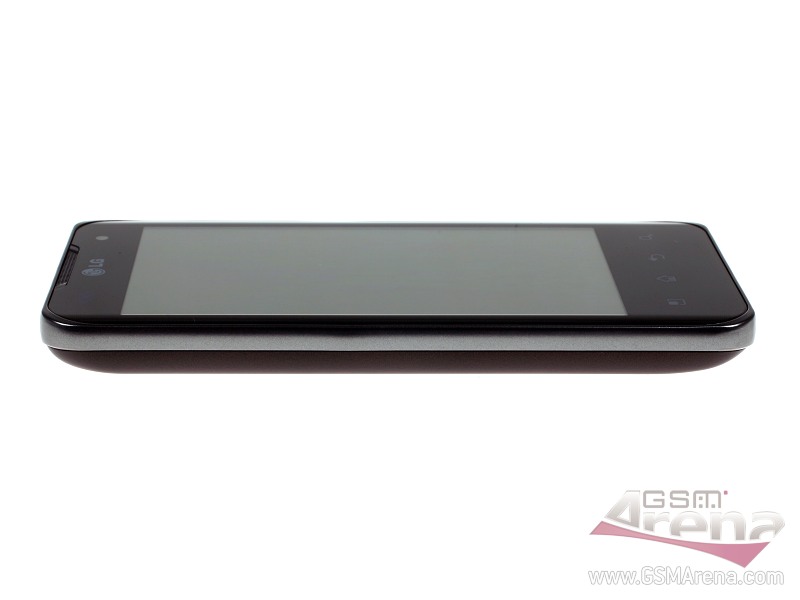 The right hand side only contains the volume up and down buttons. They like the power button have a very nice tactile feel and are very solidly constructed.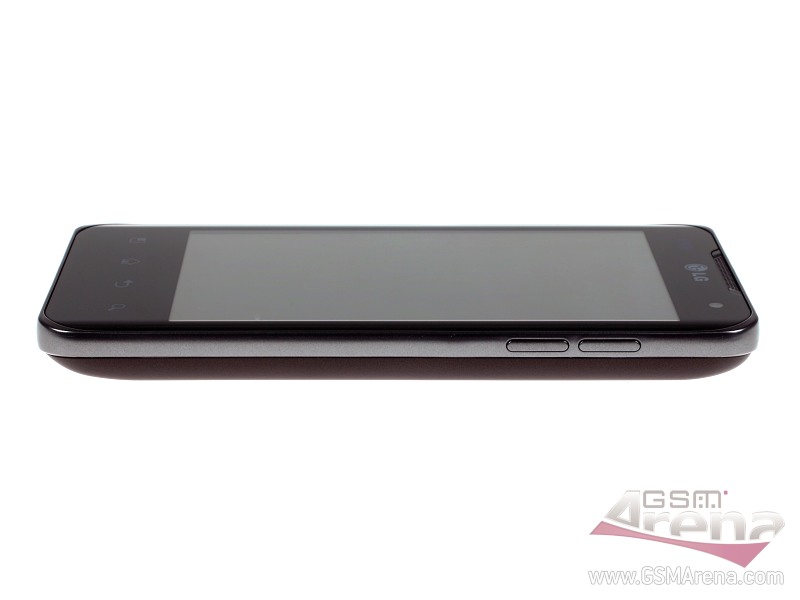 A bit of branding on the back of the phone and the 8MP snapper with LED flash photo quality is more than acceptable not quite at the level of my Xperia X10i but far greater than my iPod 4th Gen. In low light with the modded camera app I am running the O2X really excels.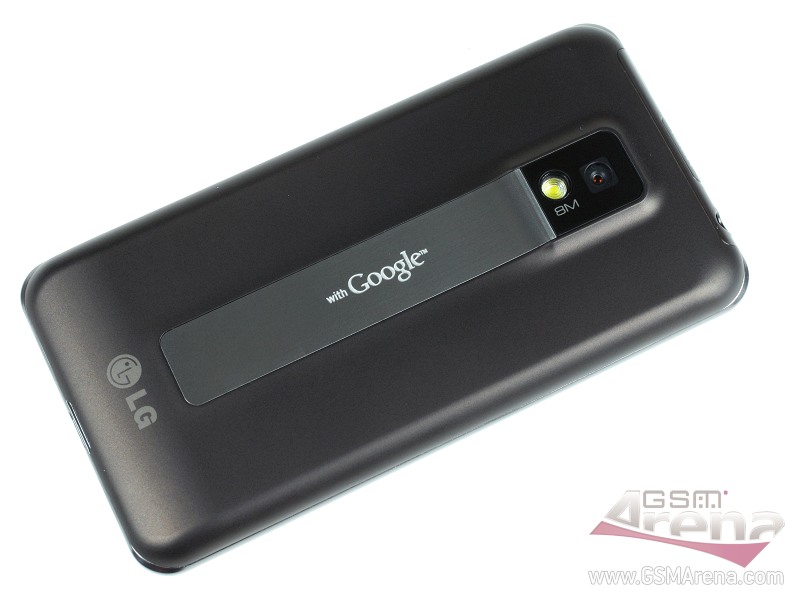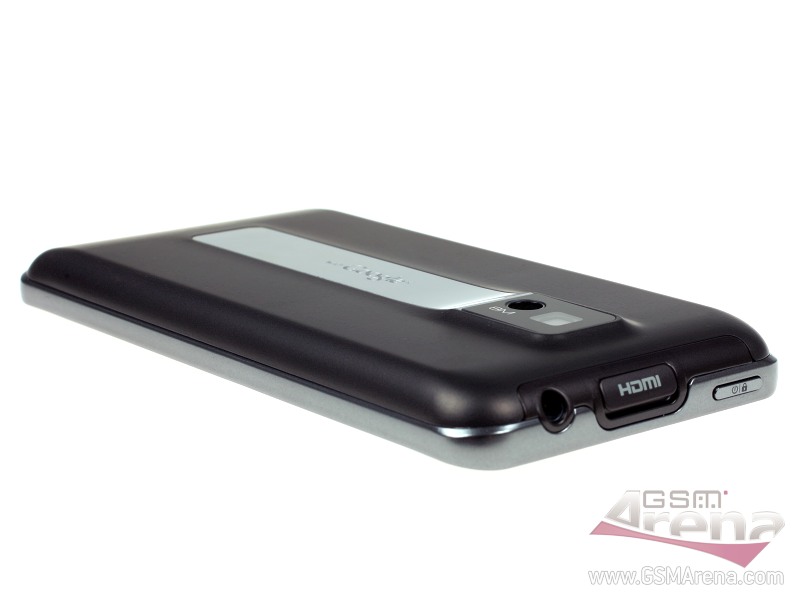 The phone is moderately sized with its 4" screen and fits well in the hand. The polycarbonate construction and rubberized back mean it feels really solidly built and is just grippy enough that you don't ever worry about dropping it while handling it.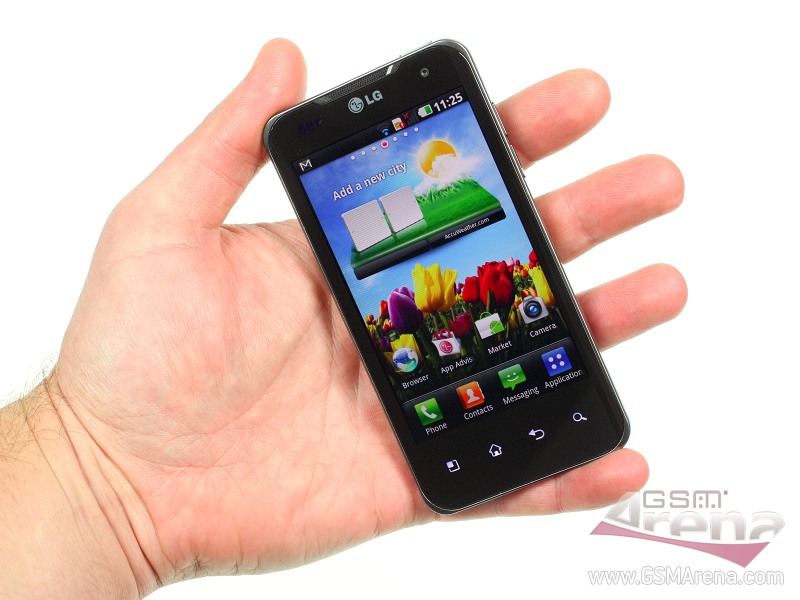 Closer Look - Operating System and Programs:
Now I am going to come out and be totally honest and say that if you are considering using it with stock OS and programs then it really sucks and does not live up to anywhere near the capeability of the hardware.
So instead I am looking at it from where I now have it. I had the phone all of 12 hours in which time I had managed to root, flash, brick and reflash the thing. (bricking was a stupid mistake and my curse haha always one brick on the first flash and its the only time I ever brick it too). Now I am using a modified stock ROM and a modified kernal.
The Rom I am using is called the "[CM7][ROM] Chuck Norris Edition v.X *LAST EDITION" and it incorporates something called the Aroma Installer which believe you me is a wonderful thing to use in the process of installing the new ROM and turning what is a phone into a PMP.
In the process of installing you are given many many many options. This allows you to pick and choose what you want installed. I basically went through and deselected everything. So from the get go my phone now no longer has installed any of the stock LG apps which cut out about 10-15 useless pieces of software. I no longer have the stock camera app, stock gallery, sms, phone, music apps and the list goes on. Instead of listing what I removed I will list what I kept.
- Holo Launcher (My favourite launcher app it is just so simple and customizeable to reach an amazing level of clutter free enjoyment. It also has the ability to hide apps so apps that are one use in setting up and modding can be hidden from view, also useful for stopping people from editing overclocks and other power user settings)
- Calculator (just the stock ICS one, simple easy and nice to have)
- Calendar (probably wont use it much still tossing up on whether or not to just uninstall it)
- File Explorer
- Torch (turns the LED flashlight into a torch, really really bright on the O2X too)
- Clock (yeah kinda need this haha)
- PDroid (something every root user should have, lets you customize permissions for every app so Angry Birds no longer needs to know your phone number haha)
- Rom Toolbox Lite (again for tweaking more settings
- SuperSU (needed to let you do all the root operations with apps)
- FM Radio (been using this all day at work)
and that is pretty much it now as it stands this is pretty useless missing many apps the least of which not being a music app. Now I do have a preferance of music app as I do with browser etc so I saw no need for the stock ones. Now I shall list what I put back on.
- Google Play (installing this separate means that I was able to cut out a bunch of other google apps that would have otherwise installed)
- Google Car Home (offers a fantastic UI for in the car to let me switch between apps safely while it sits in my phone cradle)
- Dolphin Browser HD (with Jetpack it is just the best mobile browser that I have ever used i have just not found anything that has compared to it on functionality)
- Player Pro ( I paid the $5 for it and it was worth it in every way it has so many features and looks very sleek, it comes with a nice widget and lock screen apps and it automatically pulls artist and album pics from the net. Screenshots of that in a little bit)
- Track ID (this like with the music player, you could really insert whatever you want from the google play store)
- Voodoo Sound (now my kernel included tweaks for Voodoo Sound so I am able to use the Voodoo Sound App to squeeze more performance out of my Wolfson DAC/Amp. Now this is only available on a select amount of phones that sport the Wolfson DACs and the O2X just happens to be one of them, more on this later)
- Youtube (its well made what can I say)
- Touch Key Lights (now I am someone that hates useless lights and as such I have disabled the LEDs that light up the capacitive touch buttons)
- Spotify (got a premium membership so I use it haha if you don't use any online music providers as of yet you should give Spotify a try and as a new user you'll also get one month free of premium)
- SetXperia (it is my favourite app for overclocking and undervolting as well as setting things like caches and governers etc.)
- Quick Pic (the best gallery app I have ever used simple as that defiantly give it a check out)
- Dropbox (usefull to have and I sync my photos with it)
- Modded stock camera app (has better functionality and quality that the stock camera app)
Now that I have outlined all that I have and have just lumped it on you I will make things much more simple for you.
Lockscreen after all tweaking is done.
The Lockscreen is kept very very simple, The skip forward, back and play/pause buttons are an intergrated part of the rom and they work flawlessly with PlayerPro, FM Radio (skipping stations not songs and turning it on off with play/pause) and Spotify (skipping songs and play/pause as expected.
Homescreens
The leftmost homescreen holds Track ID and the spotify widgets nice an simple, the main screen is always kept clutter free as I like things very minimal and the righter most screen of the looping homescreens is the Player Pro widget which just looks gorgeous and functions amazingly, its also pretty customize-able.
Menus and App Drawer
As you can see pretty standard menu a little different in style to ordinary android homescreen menus but this is because it can hold more tabs. The app draw is very clear and I only have one page of apps everything else is either not installer or hidden. As you can see hitting menu inside the app draw brings a slightly different menu up that lets you hide apps good for making things very sleek and usable, just one of the many benefits of holo launcher.
Oh and for those that could give two flying fucks the background is a spectrum analysis of a Sirenia song.
Hardware and Specifications:
Now before I go into more detail on some of my cruicial apps and my opinion of the sound and video quality, I shall share the specs of the phone in full.
Courtesy of gsmarena as were the pics in the first post.
Wifi Speed and Range:
Quite simply the O2X has class leading wireless performance. It goes those extra few meters in wifi range it squeezes more speed and faster pings than its competition. Granted I cannot directly compare it to much else beside my old phone and my iPod touch 4th gen at the moment. Other tests that have been done all put it at ~30Mbs which is faster than device like the Galaxy S2, iPhone 4, iPad and so on. In comparison its cell coverage is just average haha good thing it needs it not as a PMP.
- Continual tests at ~30Megabit speeds with ~20ms pings
- It has a greater range than my Xperia X10i and my iPod 4th Gen and my Laptop
- Only my laptop gets faster wireless speeds however it only does that at 5m from the router at further distances like my room at ~10m the O2X outclasses its wifi performance
Speed test runs to come when I have time to sit down and test old and new phones, ipod and laptop will do 3 runs of each.
Battery:
No scientific tests here only what I have been doing at work the last few days. I have been running the radio, now in CM7 ROMs the only way to get the radio to work is to turn the bluetooth on because the bluetooth module and FM module both populate the chip. It is unable to function exactly in the same way as the stock FM app however for all intents and purposes ignoring the fact bluetooth is on it functions the same.
Back to running the FM radio I have had it on each morning when I start work at 7:30 and I only stop it at 4:00 when I finish so it is going for a nice 8 and a half hours. I am running it through the loudspeaker at full volume too. So for the last 3 days it has consistently used 40% of the relatively small battery in that time I have played music. Working that out rounding down to 40% in 8hours it would mean I should get 20 hours of Radio playback through the loudspeaker.
Both the Radio which needs bluetooth on and using the loudspeaker over headphones are more power consuming than using headphones and the music app. However with all cell coverage disabled/not in use you should be able to squeeze at least 20 hours of musical playback at a time.
Now I am not sure how draining movie playback will be but if you have a hdmi cable connected you may as well have a charge cable connected too. Will update this section more as my experience with the device progresses.
Video:
The device can be registered to playback divex movies which is a nice plus as is the hdmi out. however a current lack of a mini hdmi to hdmi cable means this will be updated later.