Playing BF3 I can get pretty good results in most games, however not great in every scenario.
For instance, I can play a 32 man team deathmatch game and maintain FPS of 55-60 with a few dips down to 50 running Ultra settings, 1920x1080, no msaa or blur.
But in a 64 man large map game like Caspian border, Ultra runs between 40 and 50 with some pretty bad dips. High settings will bump it back up but not even all the way up to the 60 mark.
Here are some pics: (adaptive vsync is on)
Ultra settings: Strike at Karkand 64 players no msaa no blur 1920x1080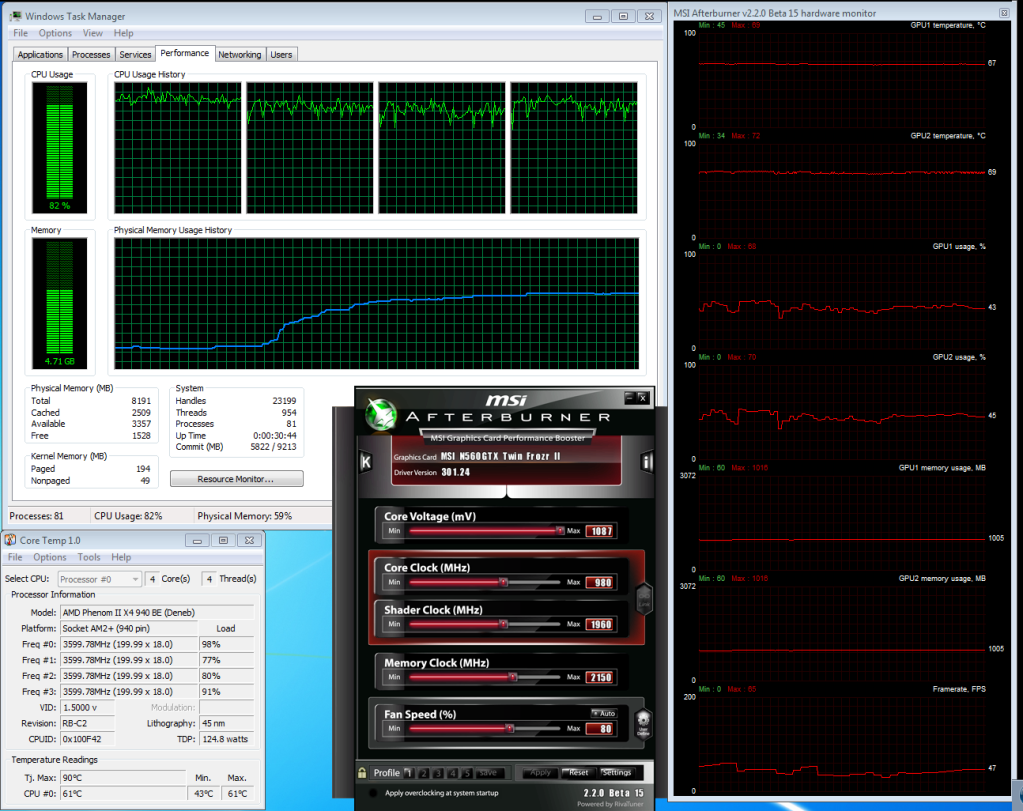 High settings: Op Firestorm 64 players High settings no msaa no blur 1920x1080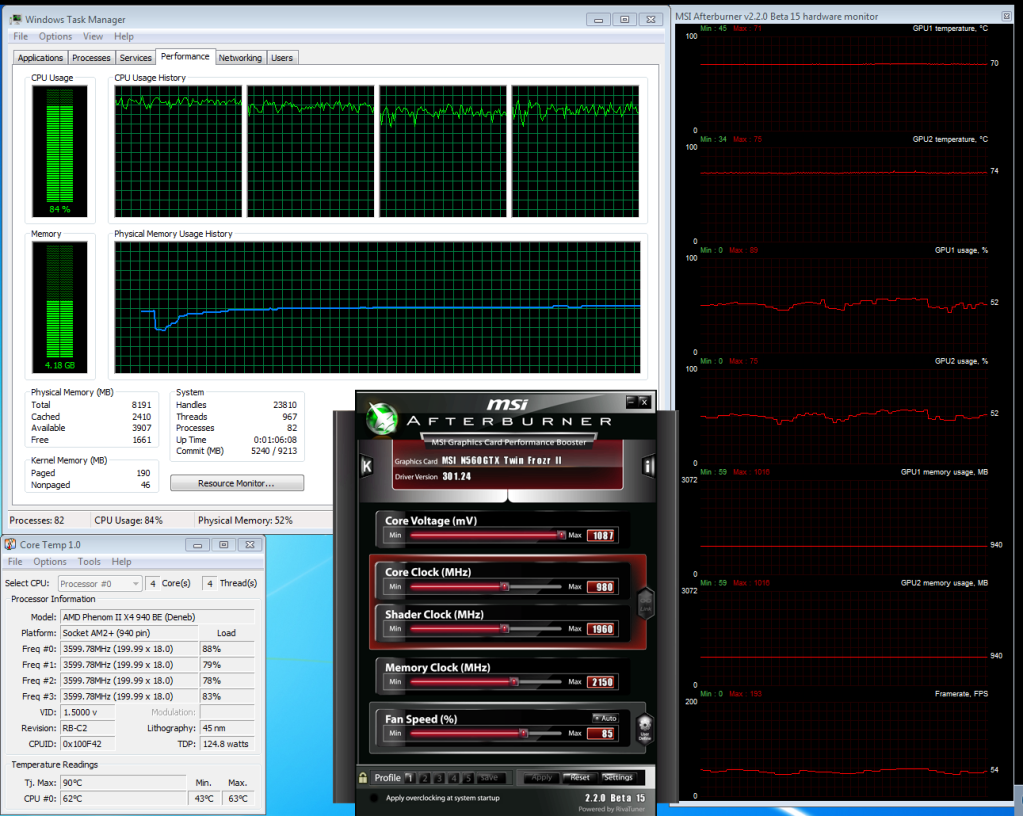 Ultra GPU usage is only at 45% CPU at 82%
High gets higher GPU usage at 52% CPU is pretty much the same at 84%
But, my CPU isn't maxing out either. Shouldn't it be hitting the top? What gives? Also, with just one gtx 560 the card will hit 98% all day long.
I also tried reducing my resolution to 1600x900 and I did not see any real difference in performance (fps) it just looks fuzzy.
If this is a cpu limitation, would a phenom x6 do the job?