I have a wired network in my house. I have recently added a Blu-Ray player and X-Box that both have wireless. I would like to piggyback a wireless router for those off my current router to both avoid running the cables, and extend the router ports.
I currently have a 4-port Linksys router connected to Cable (average ping 14M to 16M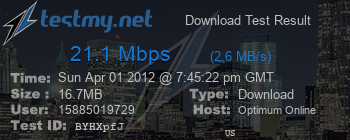 ) with two computers hooked up. I want to keep these on wired connections for the faster speeds. My laptop, Blu-ray and X-Box would use the wireless.
Is this workable?
Edited by mac173, 01 April 2012 - 11:47 AM.