I'm taking a 3D modeling course this semester, so though I'd show off something I'm currently working on. I've messed around with a few things, but this is the first thing I'm actually modeling off of a pre-set design. I haven't done any texturing yet.
First, here is my source image: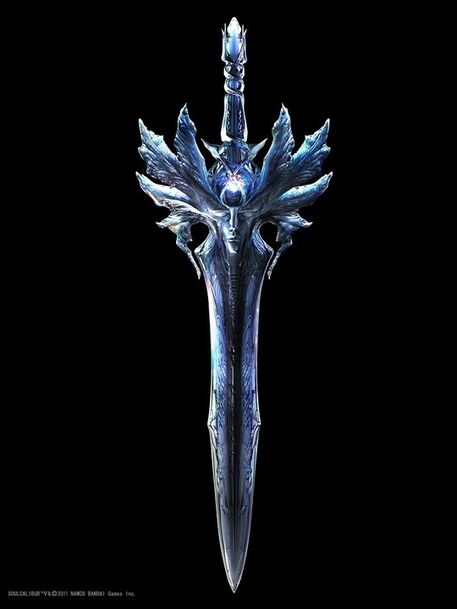 This is the Soul Calibur sword as seen in Soul Calibur V (the latest game in the series).
Here is my Perspective View:
Top View:
Front View:
Side View:
Wireframe in Perspective View:
As you can see, my poly count is probably way higher than it should be if I actually wanted this to be in a game. I was more concerned with getting the design right rather than keeping my poly count low. Again, I'm new to this and poly count isn't something my professor is concerning us with at the moment.
Wish I timed how long it took me...probably a couple hours. I worked on it a little yesterday and then again today. Taking a break now, but I'll come back to it and try to detail the hilt and make the face on the sword, though the latter may be too difficult for me.