So recently i started buying Lithographs from Bioware and noticed a lot of game company's make lithographs featuring the concept/game art.
I thought i would pass it along because its such a awesome thing to have in your house but you see only one problem. most prints are limited to 500, kinda makes them feel more valuable somehow.
i have a album of the 3 got
http://s6.photobucke...cow/Lithograph/
Titan Mines Main Camp Lithograph
DS2 Exclusive Artwork.
18x24 litho, 100lb paper. 500 printed and signed by the artist. Limited Edition.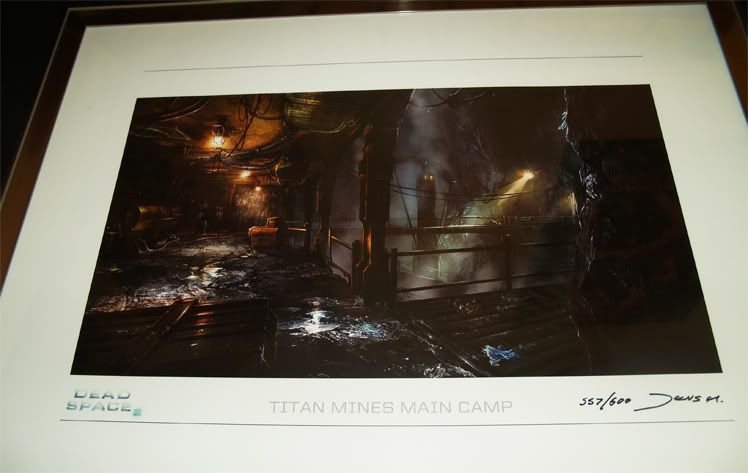 DA2 Kirkwall Gate Lithograph
22" x 39" litho, 100lb paper. 500 printed, signed and numbered by artist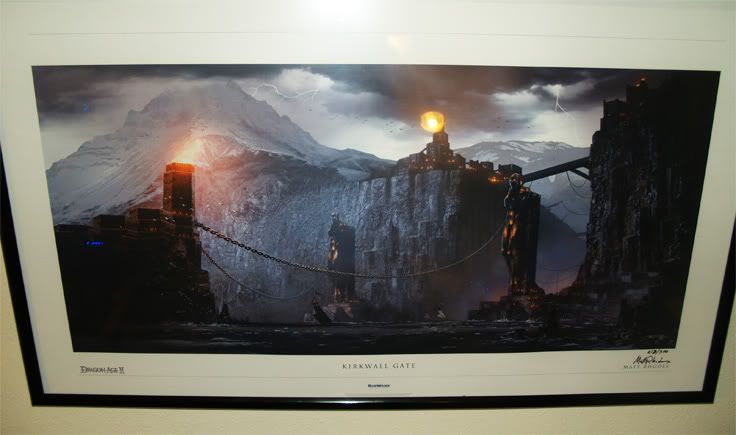 St. Lucia in Flight Litho
18x24 litho, 100lb paper. 300 printed, signedand numbered by artist.
Websites:
Dead Space and Dante's Inferno
Mass Effect and Dragon Age (Star Wars coming also?)
Edited by hornybluecow, 08 January 2011 - 03:19 AM.